A change of format to take you straight to the selected date:
click on the associated picture for more detail
<![if !vml]>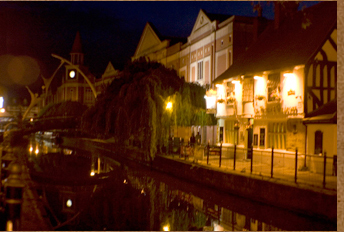 <![endif]>Monday 2nd July: Lincoln
The picture to the right of this page is of a carving in the stone of Lincoln Cathedral hidden in one of the recesses a little further east from King Richard's Door. It may be one of the earliest examples of graffitti.
In other hidden parts of the cathedral, such as the clock room, there are several ornate window arches and recesses of differing sizes and shapes: many hours spent by apprentice masons perfecting their skills on work never to be seen, before being allowed to work on pieces which would be visible.
It's a pity that the apprentice architects of the 60's didn't have the same limitation!
<![if !vml]>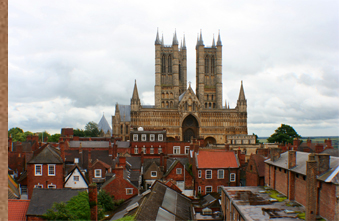 <![endif]>Saturday, 7th July: Torksey
The map on our Homepage shows our intended route to Droitwich; when we arrive depends on what distractions we encounter on the way, but, given the pattern of weather so far, we don't expect to be there before the end of July at the earliest.
By the way, for those of you who were previously entertained by my brother's blog, and may have lost access to it (he has changed the address), click here to get back to it.
But be warned, expect a touch from the edge alongside his humour. He seems to have been particularly prolific over the last couple of weeks.
<![if !vml]>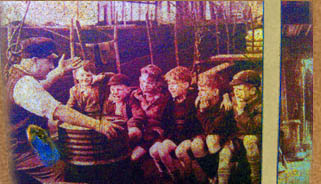 <![endif]>Wednesday 11th July: back in Lincoln
Rick has been a mine of information throughout our sojourn in Lincoln. Whilst we were moored at the Pyewipe Inn, he told us about the Mary Gordon, the first boat to be totally powered by electricity, the derelict hull of which is lying alongside the pub. He remembers it as a boy, when the then owner, William 'Skipper' Ross Hendry, used to take passengers up and down between the Brayford Pool and the Pyewipe, inside which he used to down quite a few jars. The photo was taken in 1954, when Rick would have been about five; I reckon he's the second lad from the left, or maybe the one on the extreme right. If it's of interest, have a look at the Mary Gordon website
<![if !vml]>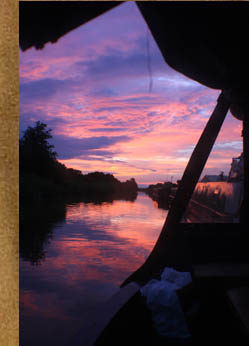 <![endif]>Saturday 14th July: Torksey
After a great deal of deliberation we, that is the four of us, decided to delay our departure from the Fossdyke until Saturday, on the basis that the forecast for Sunday is good. The water over Cromwell lock has reduced from the 21 feet of a week ago to 8ft, as of yesterday, with comment from the lock keeper that it is, at present, continuing to fall by about a foot a day. So, if the rain stays off, or remains reduced from recent volumes, for a day or two then, by Sunday, when we go for Cromwell, it should be down to about 6 feet which is about as good as we can expect in these present weather conditions. Because there is currently a neap tide, and so much freshwater flowing out, the tide tables are irrelevant and we can leave Torksey throughout the day. However there will be no tidal flow to take advantage of, and the journey time to Cromwell will be about five and a half hours. Unfortunately, the forecast is talking about heavy rain showers so it won't be a dry run.
On Thursday night, moored again at the Woodcocks on Burton Fen, we had a sunset which compared favourably with those we saw coming across the Pacific. It's just a pity that the weather to go with it was in no way as pleasant as was the balmy evening when the Black Watch left Port Villa!.
This morning we left Saxilby at nine and moored above Torksey at ten-thirty, the appointed hour for the lock keeper to arrive. As it turned out, his late arrival which was beginning to cause concern, turned out to be a blessing. A liitle before we were due to lock down onto the Trent, Rick was very unwell and at about 3.30 was on his way in an ambulance to A&E in Lincoln.
<![if !vml]>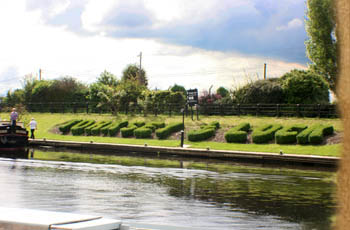 <![endif]>Thursday 18th July: Lincoln
Indeed, plans made when one is on the water are never absolute; many and varied events contrive to ensure that there's rarely a dull moment - though this summer's weather has determined the use of 'rarely' rather than the classic 'never'.
Rick stayed in the Lincoln General over the weekend and returned to Just Do It into the evening of Monday. Looking surprisingly 'OK' for a man who'd just come through a stroke, he was obviously happy to be back in his own domain. To allow a little time for recovery before returning to the travelling regime, we decided to stay on our mooring for a couple of days more, breasted together alongside Torksey's topiary, very gratefull to Neil and Eric, the lock keepers, for there licence to stay on a mooring normally limited to a 2-hour stay. They could not have been more helpful - yet another example of the superb service and kinship we receive from most of the lads on the line. A week ago British Waterways passed away, to be succeeded by the Canal & Rivers Trust, a new guardian of this part of our heritage, with charitable status. We c<![if !vml]>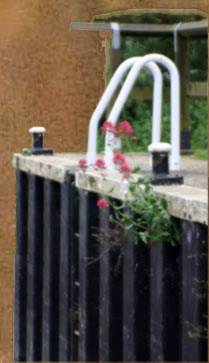 <![endif]>an only hope that the good aspects remain and that the poor practices, generally observed away from the cut, are dredged out.
Friday 24th August: Gloucester
I  have been without a computer able to upload to the web for the last month but I think we're up and running again.